VR Porn
Warning: Virtual Reality Porn Adults 18+ Only – Explicit VR Sex
Sponsored by: HoloGirlsVR
HoloGirlsVR | Naughty America VR Porn | RedLightCenter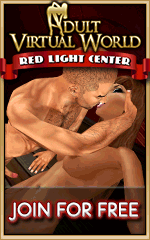 RedLightCenter
Where can you find more VR Porn?
We recommend…HoloGirlsVR | Naughty America VR Porn
Works with Google Cardboard & Gear VR & Oculus Rift
Other VR Porn Sites:
3D X Chat Rendered VR Girls & Guys
Badoink VR Real VR Girls & Guys
Chathouse 3D Rendered VR Girls & Guys
Czech VR Real VR Girls & Guys
HoloGirlsVR Real VR Girls & Guys
Kink VR Real VR Girls & Guys
Metaverse XXX Rendered VR Girls & Guys
Naughty America VR Porn Real Girls & Guys
***NEW***
PornHub VR Real Girls & Guys. (PornHub has teamed up with Badoink VR!)

***NEW***
RedLightCenter Rendered Girls & Guys
Sex Like Real Real VR Girls & Guys
Virtual Porn 360 Real Girls & Guys
Virtual Real Porn Real Girls & Guys
VR Girlz Photorealistic Rendered Real Girls & Guys. Zoom in or spin them around to enjoy your favorite position.
Make Money with VR Domain Names On Sale

Coming soon.
HoloGirlsVR.com
HoloGuysVR.com
What do you need to watch Virtual Reality Porn?
Google Cardboard headset with Smartphone.
Gear VR with 2015 Samsung Smartphone.
Oculus Rift VR with PC.
HTC Vive VR with PC.
Sony Playstation4 with Playstation VR headset.
What is Hologram Porn?
Give Porn a Hand
Brian Shuster describes next generation VR Porn by HoloFilm Productions
Holgram Porn, Synthologram Porn, Interactive Holographic Sex
Hologram Porn is where you can control a photo-realistic model of your favorite pornstar or celebrity. You can move them and rotate them around to see them from any angle you want.  Now hologram porn is still,  but Motion Hologram Porn will come very soon. Real or rendered.
Synthologram Porn is where you watch the action from the middle of a room.  You control where you look and there is 360 action all around you. In stereoscopic 3D mode it really feels like you are there. It is not still unless you freeze the action at your favorite spot. Real or rendered.
Interactive Holographic Sex is, or was, the holy grail of virtual reality sex.  Now sites like RedLightCenter have mastered the avatar images.  The ultimate resolution is in the back rooms.  The dance floor has so many characters to render so resolution is not as good there. Sort of like a gentleman's club. The good stuff happens in the private areas. And devices like Fleshlight give haptic feedback letting you actually feel the action.
#GivePornAHand
Featuring webcam model Lily Labeau, 2015 female performer of the year Anikka Albrite, adult video director Manuel Ferrara, August Ames, Kayden Kross, Karli Montana, Mick Blue, Adriana Sephora, Platinum Seka.
Sponsored by: RedLightCenter
Copyright Virtual Reality Porn .com

virtual porn updates coming soon
dorcel vr
prima vr
realteensvr
teenmegaworldvr
alicex
reality lovers
vrsexperience
virtualrealitybang
lovesense
virtual porn 360
autoblow2
This site is not for sale.